ORH 2019 - First OP-Day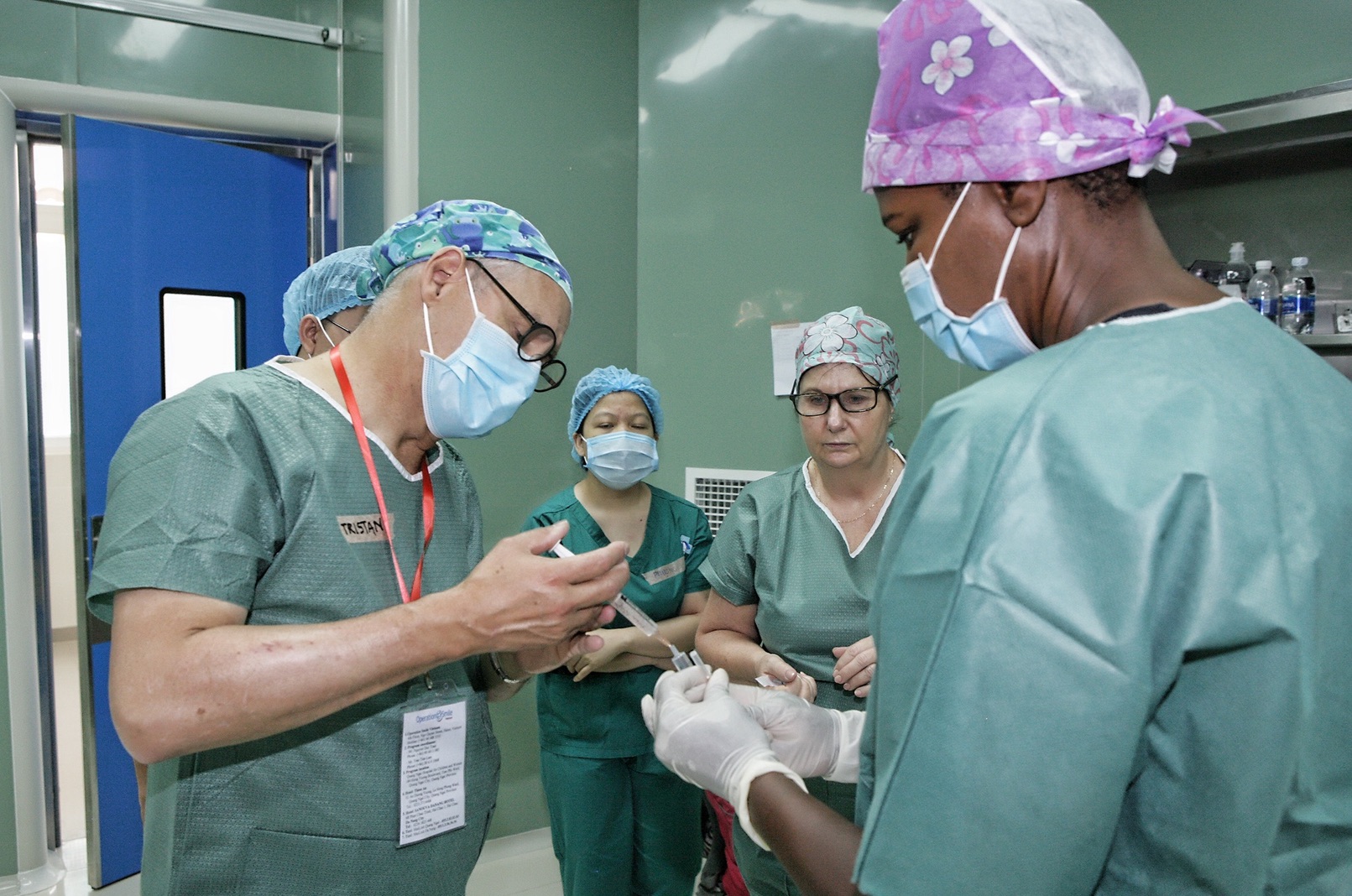 The day begins early with breakfast in the hotel at 0600hours. At 7am the bus leaves the hotel for the hospital. The advantage this year, is that the journey is a short one, and is there is little traffic on the roads , a great difference to Manila. We arrive at the hospital in 15 minutes. 
The hospital, built only 2 years ago, is modern, clean and spacious - a surprise for us!  This year 5 operating tables are in use. Following initial checks of equipment and medication, the first operations begin and during surgery full concentration is apparent.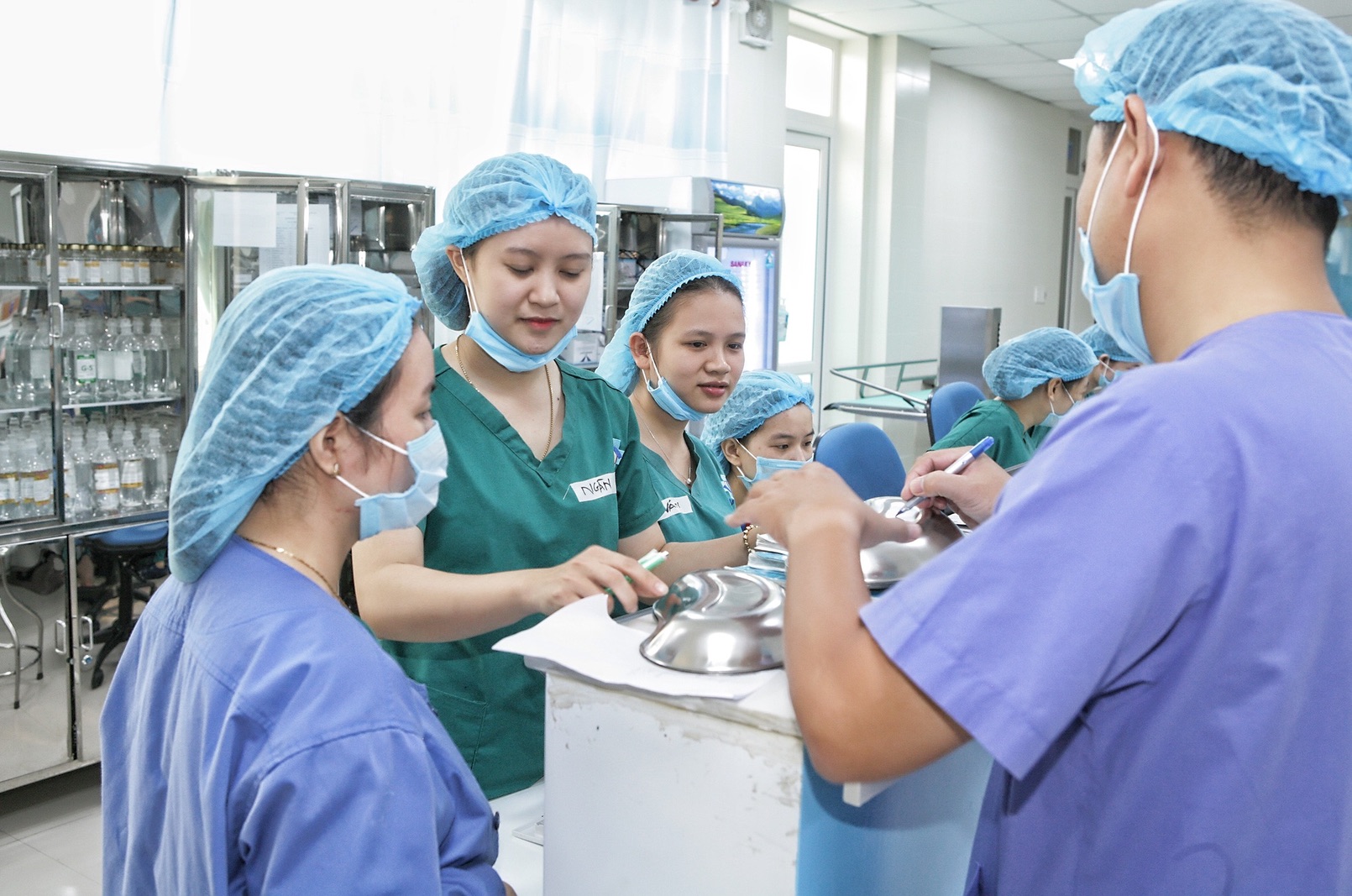 Hanh was never involved in surgery of this kind. The young nursing sister has a chance on this mission to learn the different modalities of treatment and care. The fact, that in all theatres English is spoken,  does'nt make it any easier for her.  Dr. Tristan and Dr. Christopher  help Hanh and show her which instruments or suture material and bandages are necessary. This is a great chance for Vietnamese theatre sisters to experience and gain insight into the methods of international teams. The aim is of course, is to empower the local teams and doctors to perform such surgeries on their own.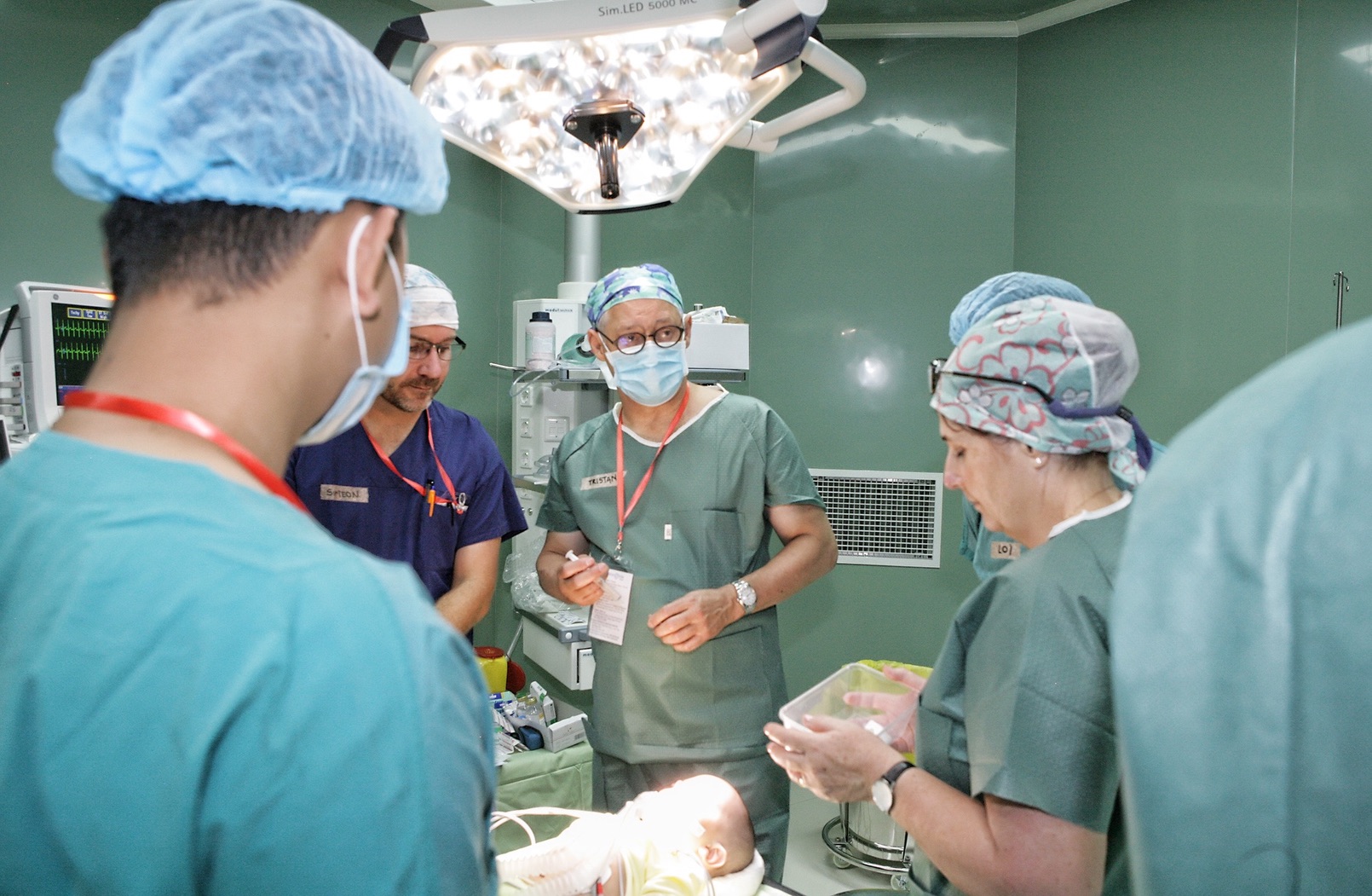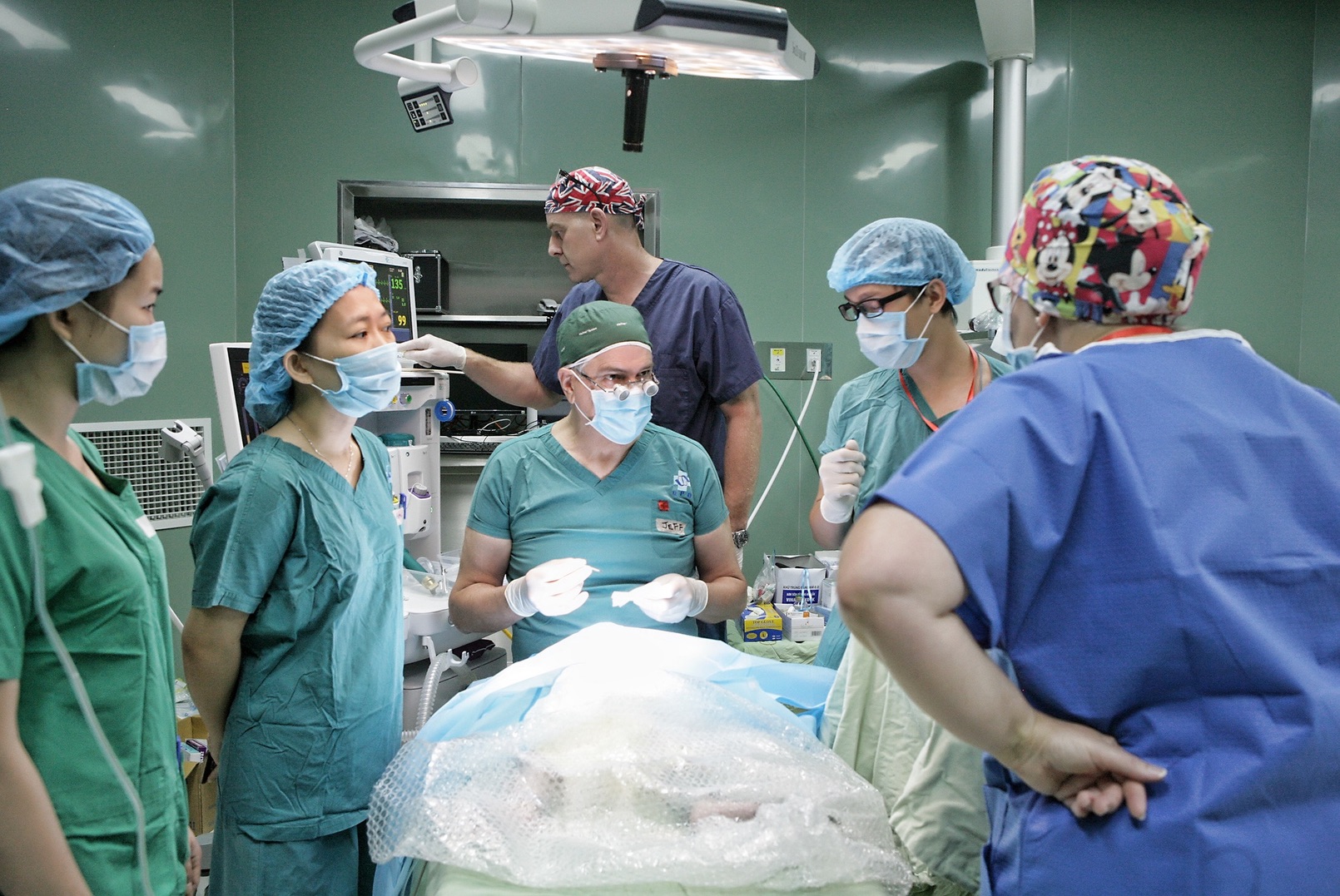 The small patients are anaesthetised prior to surgery and after that,surgery begins. In some cases surgery can last up to 2,5 hours.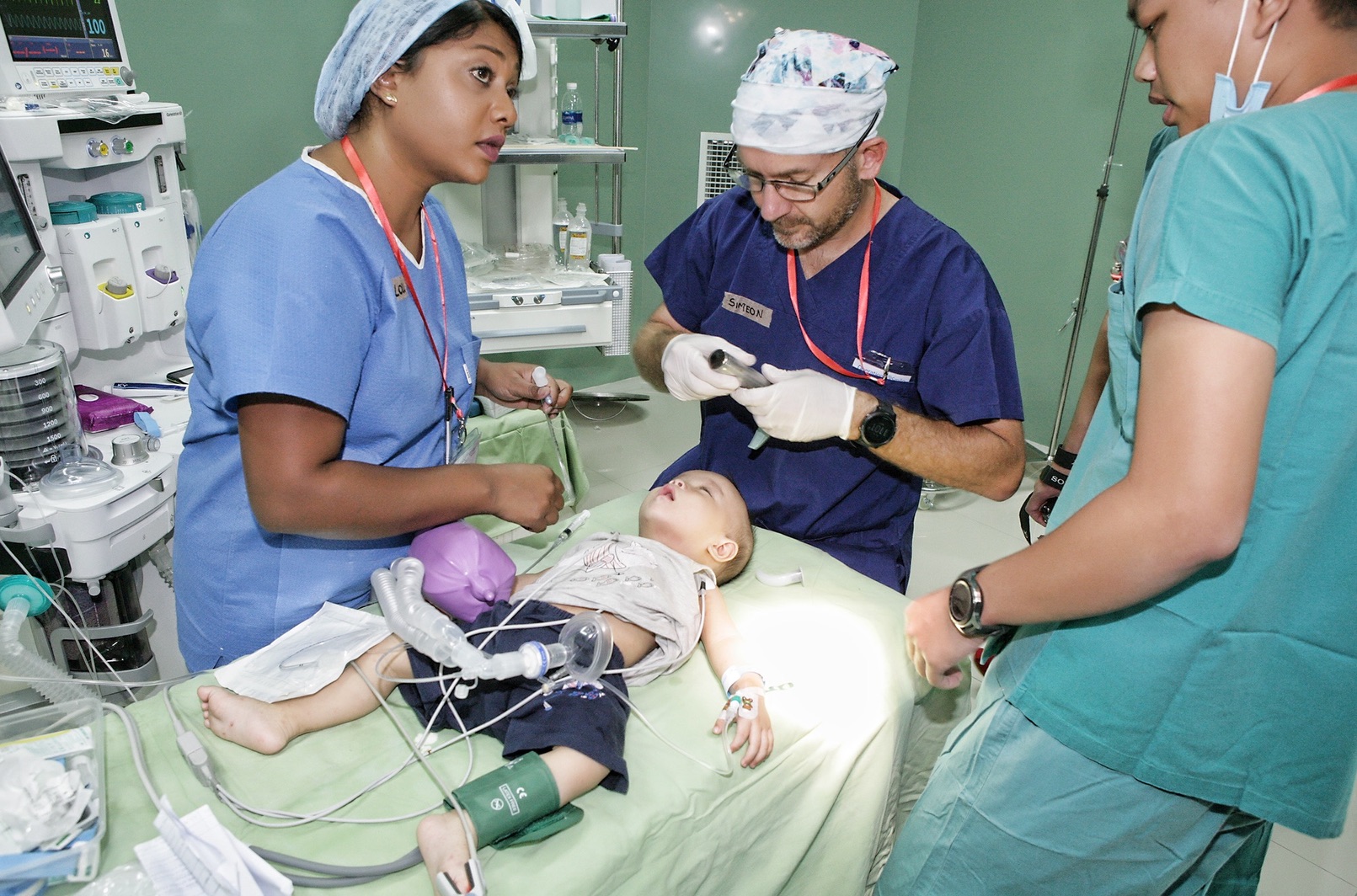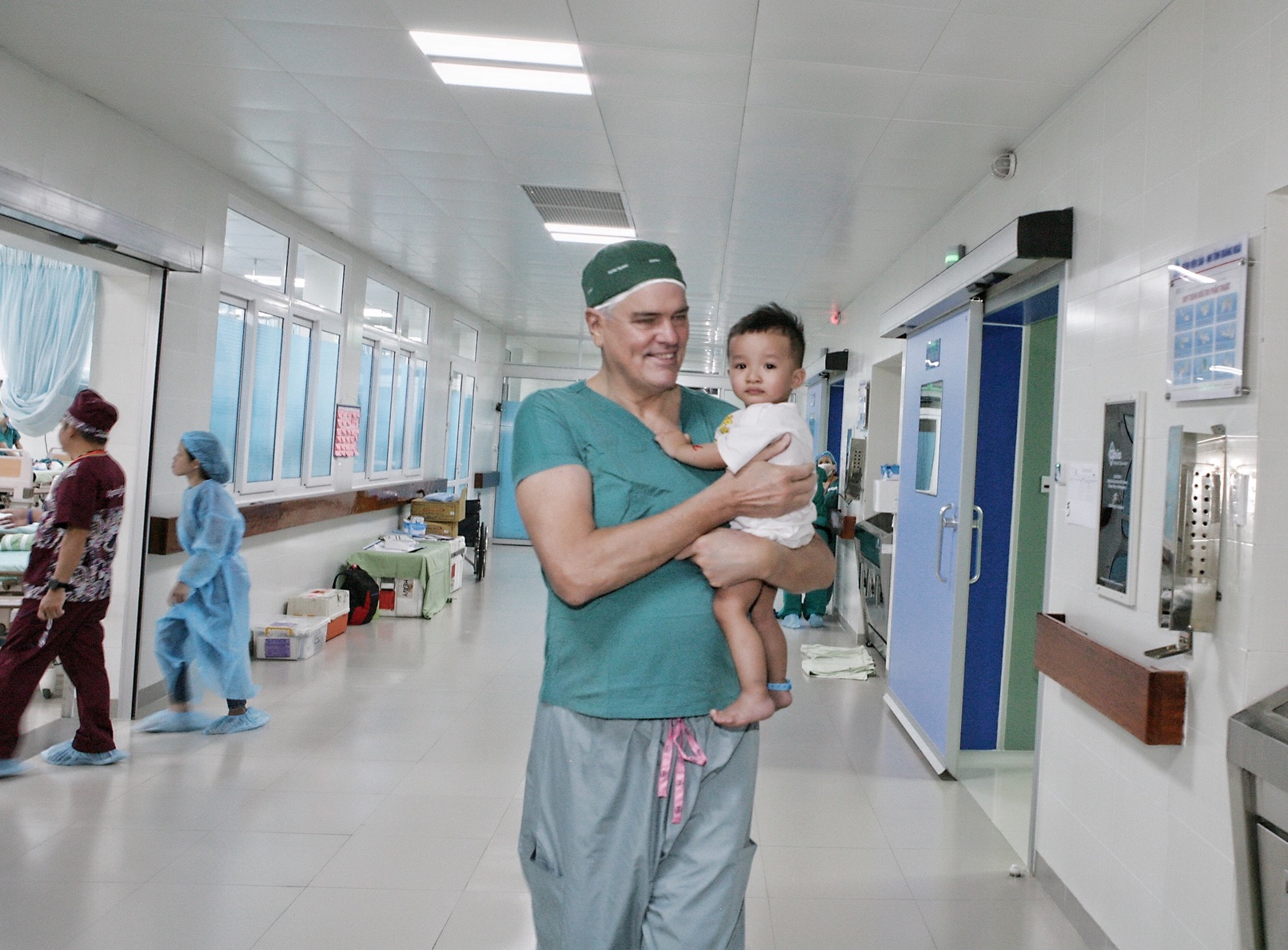 Glimpses of our team at work.